West KY Small Ruminant Workshop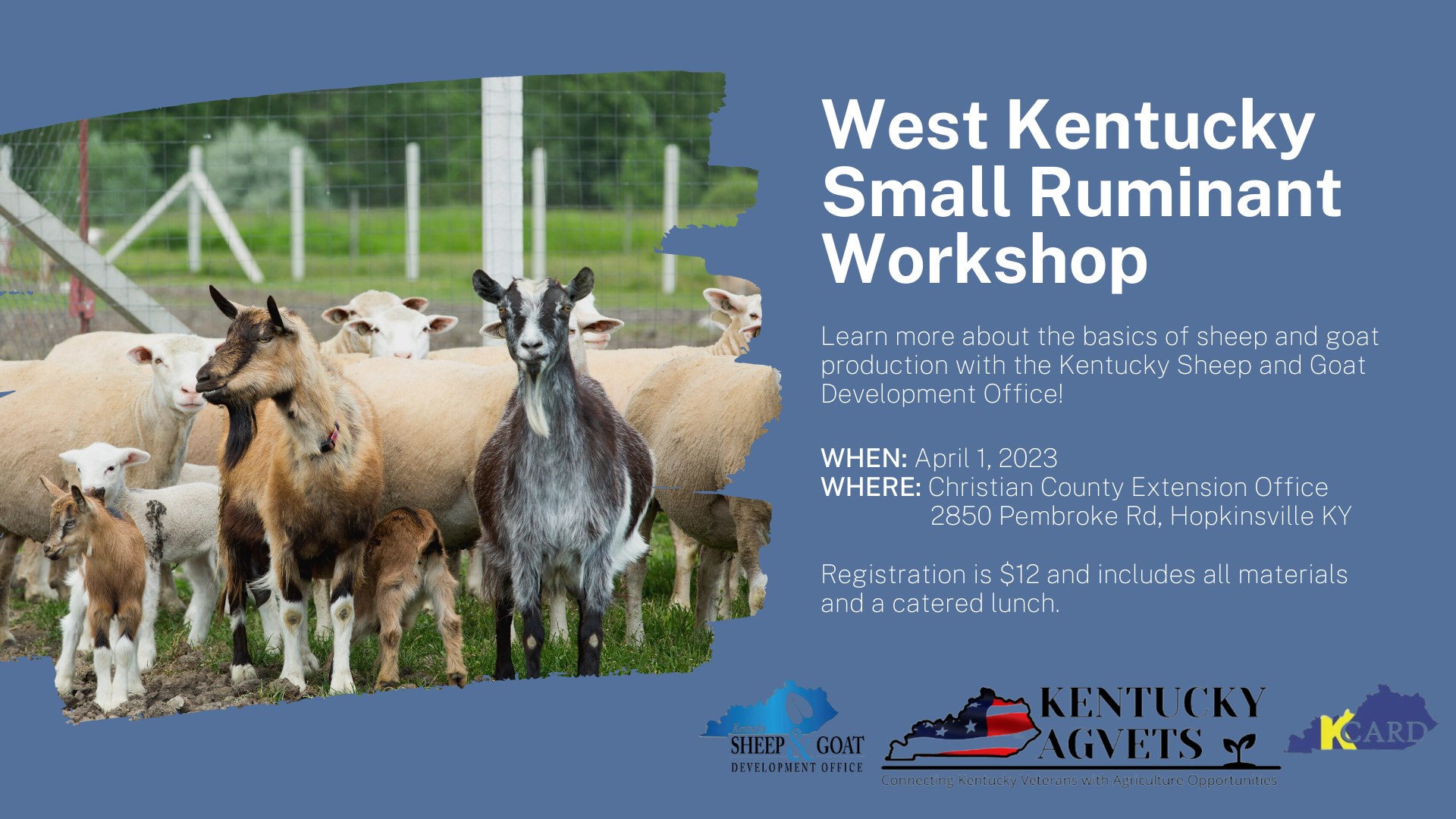 West KY Small Ruminant Workshop
In-Person
Join the Kentucky Sheep and Goat Development Office to learn the basics of raising sheep and goats. Registration is $12 and includes lunch.
Christian County Ag Expo
2850 Pembroke Rd
Hopkinsville, KY 42240
Last Revised: Mar 15th, 2023
Date and Time
-
Click a date above to export this event to your calendar.
Event Description
If you are interested in learning about the basics of sheep and goat production, check out the West Kentucky Small Ruminant Workshop on April 1st in Hopkinsville, KY at the Christian County Extension Office from 9:30am until 2:30pm CST! Hands-on experience will include hoof trimming, drenching, use of equipment, and any other general questions people have.
Registration is $12 and includes materials and a catered lunch.
Agenda:
Welcome- 9:30am
Sheep and Goat Health- 9:45-10:45am
Break: 10:45-11am
Forages and Rotational Grazing- 11am-12:00pm
Equipment and Facilities- 12:30-1:15pm
Break- 11:15-1:30pm
Parasite Management- 1:30-2:30pm